About us
Company profile of Rematek-Energie - a leading Canadian wholesale
supplier of renewable energy products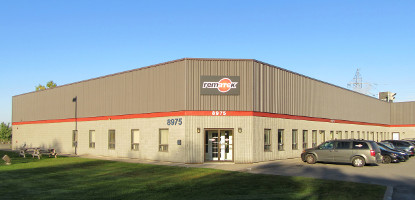 Your single, safe source for all your renewable energy equipment needs
Rematek-Energie is a leading North American distributor of renewable energy products. We supply products such as solar panels, wind turbines, inverters, batteries and any other product commonly used in renewable energy systems.
Rematek has a 18,500 square foot plant combined to a substantial inventory to provide businesses, government agencies and our dealers with the resources they need to execute sustainable energy projects on time and within budget. Rematek-Energie also owns a warehouse in Champlain, New York, United States which allows the company to rapidly supply its American and Mexican customers.
Rematek-Energie is also offering a range of services such as pre-feasibility studies, financial assessment, engineering and system design. Our expertise allows us to assist and bring confidence to our partners-installers in the implementation of mission-critical systems.
Business relationships with our dealers are both cordial and professional. Our dealers enjoy outstanding prices, superior service and advantageous payment terms. In addition, by doing business with Rematek-Energie, our dealers automatically become part of our referral program who puts potential customers in touch with a regional dealer. Every day, Rematek-Energie receives inquiries from individuals interested by renewable energies and we share these requests among our network of dealers.
Rematek-Energie is a subsidiary of Rematek, an accredited ISO company since 1998.