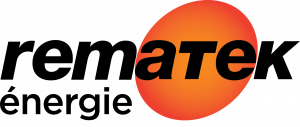 We are excited to announce that we have partnered with LendCare to offer consumer financing solutions within the Rematek Energy network.
This new partnership will empower you to offer online financing solutions to your customers.
With LendCare, your customers can complete an application and be approved for financing in minutes! You get your funds direct deposited into your account within a few days of completing the sale.
LendCare is a leading financial services company and has provided over 6,000 business across Canada with buy now, pay later solutions built to increase sales volume and expand their customer base.
What does LendCare finance?
Solar systems, panels, and accessories
Generators
Inverters
Batteries
Appliances
Wind turbines
Labour and installation
And so much more…
Click HERE to learn more about all the benefits your business can take advantage of by partnering with LendCare!
Email enroll@lendcare.ca or call: 1-866-291-4045 to signup today! We look forward to helping you grow your business, together!
Government funding and incentives for renewable energy
Are you based in Canada? Find out about the range of government support and funding programs available. Analysis of your project may allow us to help you in this matter. Ask our Customer services for more information !!