The ultimate solution created by Rematek-Energy to help you design your off-grid
and hybrid PV systems.

Flexibility and customization according to your specific needs and projects.
12 different PV system configurations
Solar factors available for all countries.
User-friendly interface with an "artificial intelligence assistant" that will guide you through the creation process and simplify each step
Visibility on Rematek-Energy part numbers, data sheets, inventory status and product manuals.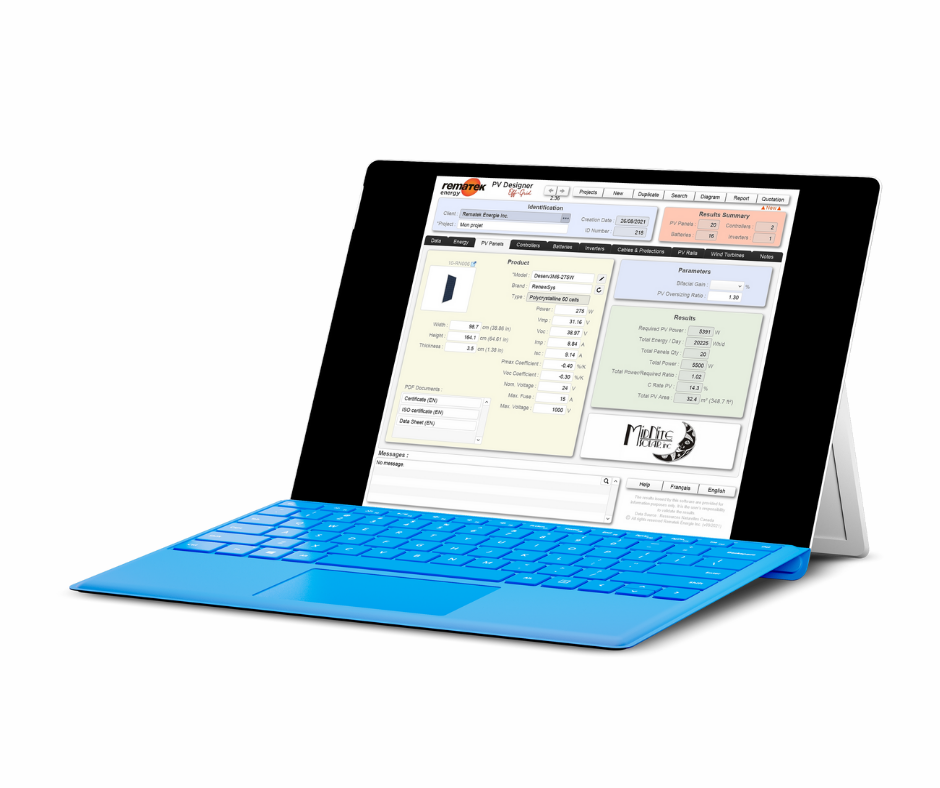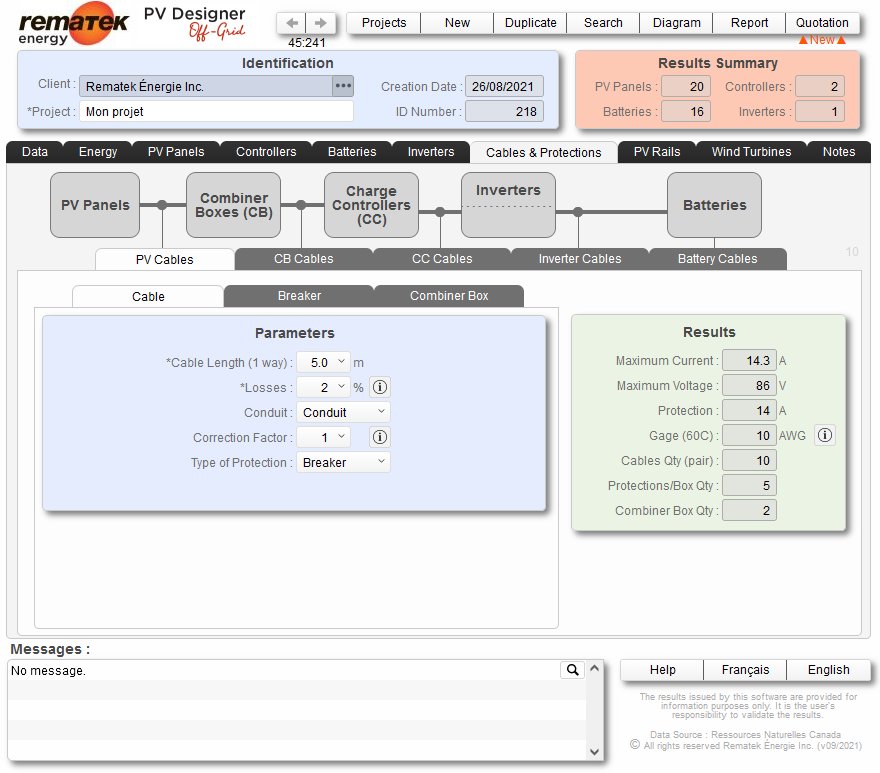 Create as many projects as you want and log in at your convenience, without any restrictions!
Make as many changes as you want and get instant results, no waiting!
Real-time accessibility, live 24 hours a day, 7 days a week, directly from our website, absolutely free!
User-friendly and secure platform. Your data is confidential.
All your projects are easily accessible in one place, at any time.
Design perfect PV systems in a fraction of the time, and serve more customers, more efficiently!
To start designing systems today, simply go to www.rematek-energy.com and select the Products section. Products. Log in using your usual credentials and click on the PV Designer Off-Grid launch button at the bottom right of your screen.
You don't have your personalized access to the Rematek-Energy website yet?
Government funding and incentives for renewable energy
Are you based in Canada? Find out about the range of government support and funding programs available. Analysis of your project may allow us to help you in this matter. Ask our Customer services for more information !!